About MetroBru
MetroBru serves locally roasted Espresso as well as a special MetroBru Blend for the brewed coffee drinks. You can expect exceptional high quality local coffee and espresso. Our philosophy is you will get "A True Bru" everytime you drive thru.
You can also expect to find delicious custom made drinks, including one-of-a-kind White Chocolate Mochas, Big Train Blended Ice Coffees, Umpqua Dairy Ice Cream Espresso Milkshake, Real Fruit Smoothies, Red Bull Energy Smoothies, and Fit Frappes.
With two windows at each drive-thru location, customers will never wait long for their favorite drinks.
Visit us today!
Eugene:
2378 W. 11th Ave.
541.344.1674

North Bend
2135 Newmark St.
541.751.8879

MetroBru main office:
541.344.5258 or info@metrobru.com
Be a fan of MetroBru!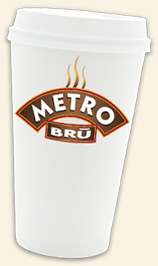 Like us?
Love us?
Follow us on
Facebook!
Give a MetroBru gift card!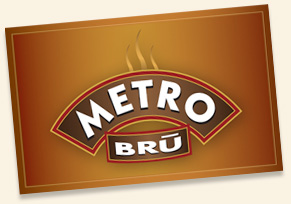 Our Eugene Location